TEXT ANALYSIS
Building solid text analysis skill is essential.
​Your adeptness in identifying theme, purpose, structure, audience and tone is applicable to all genres.
---
TONE

"How" the message is said not "what" the content is about
Tone is not the facts or opinions in a text
Author creates tone with careful diction

---

Process

Look to all diction, but it can be particularly helpful if you are stuck to pay attention to verb and adjectives
Group for collective connotation - positive, negative or neutral
Find a descriptor word (AP challenge)
Validate your reasoning
Powered by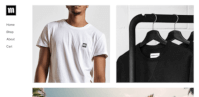 Create your own unique website with customizable templates.